Are you looking for eco-friendly Rakhis for Raksha Bandhan 2021?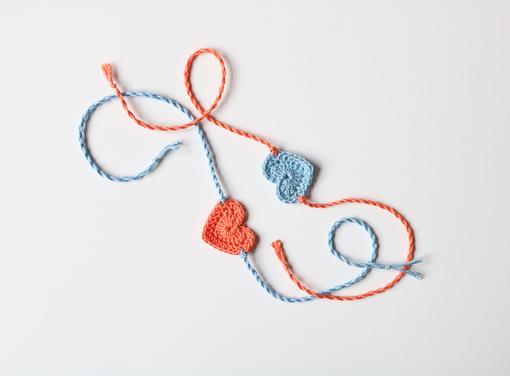 Raksha Bandhan 2021 is nearly upon us, and in a year that has been mired with hardships for everyone, it's never too early to plan out a joyous day for our beloved siblings, right? Planning out the perfect gift for Rakhi is at once a pleasure and a struggle (watch this space, because we're working on a list that would make your job way easier), but before all of that comes the Rakhi itself. 
Well, we, at Clan Earth, have some good news for you. Get ready to wow your siblings with our eco-friendly range of Rakhis:
Crochet is the conscientious process of creating textiles by hand, using a hook to interlock loops of yarn or thread. It is sustainable, painstakingly crafted and, by its very nature, made with love. Needless to say, we put a lot of thought into our range of Crochet Rakhis. You can take a look at this summery yellow and blue set of two, or this bright little set of bow and butterfly. If pastels are more your thing, good news - we've got those, too!
You can check out our whole range of Crochet Rakhis here: https://clanearth.com/collections/rakhi
Our Plantable Rakhis come in two amazing collections: Clay Rakhis and 3-in-1 Bookmark Rakhis. 
The Clay Rakhis are simply made of clay and strings, with seeds embedded within the clay! They come in fun shapes such as butterfly, car, leaf, heart and aeroplane, or you can even purchase them in a pack of 5!
These Clay Rakhis contain various types of seeds, such as italian basil, marigold flower, gaillardia, tomato and tulsi! Once the festivities are over, detach the strings and sow the Rakhis. The clay biodegrades, and all you have to do is water them and watch them grow!
The 3-in-1 Bookmark Rakhis are perfect for the little ones in the family, for bookworms, budding earth lovers and, well, just about everyone. These Rakhis are made of seed paper and come in the cutest shapes, like frogs, baby elephants, owls, and more! 
Once the festival is over, you can use it as a bookmark for as long as you please. Later on, just tear up the paper and sow the pieces, and voila! All you need to do is shower them with water and love and watch them grow!
Thus, you celebrate the festival in a sustainable way, don't produce plastic-waste, and end up with plants that you grew. Isn't that the best of all worlds?

If you want to go all out with the gardening, you can get these along with a handy gardening kit consisting of a biodegradable pot, 5 coco coins, marker stick, roli chawal, and organic micronutrients and, of course, your Rakhis. Check out our whole range of Plantable Rakhis here: https://clanearth.com/collections/plantable-rakhi